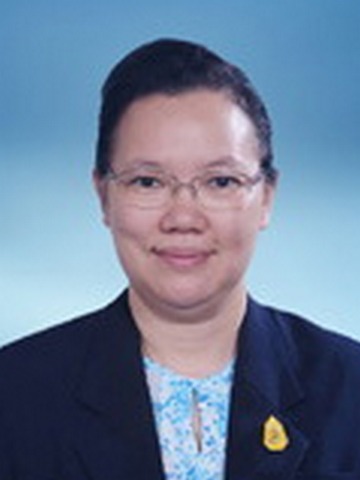 | | |
| --- | --- |
| Given Name | Vipan |
| Surname | Prachuabmoh |
| Country(s) of nationality | Thailand |
| Country of residence | Thailand |
| Mailing address | College of Population Studies Chulalongkorn University Visid Prachuabmoh Building Phyathai Rd., Patumwan Bangkok 10330 |
| Email address | This email address is being protected from spambots. You need JavaScript enabled to view it. |
| Telephone (Home) | (66) 02-331-2299 (66) 02-311-3107 |
| Telephone (Office) | (66) 02-218-7350 |
| Highest degree | Doctoral degree |
| Year: | 1991 |
| Institution: | University of Chicago |
| Discipline: | Sociology |
| Current employment/position | Associate Professor |
Previous employment
-
Other honorary or professional positions
1. Dean of College of Population Studies (2008-present)
2. President of Thai Population Association (TPA) (2010-present)
3. Director of the Asian MetaCentre for Population and Sustainable Development Analysis (2000-present)
Publication
1. Shripad Tuljapurka, Ian Pool, Vipan Prachuabmoh (Eds). 2005. Population, Resources, and Development: Riding the Age Wave Volume1. Netherlands: Springer.
2. Wongboonsin K., P. Guest, and V. Prachuabmoh. 2005. "Demographic Change and the Demographic Dividend in Thailand" Asian Population Studies 1 (2): 245-256.
3. Prachuabmoh, Vipan, and Preeya Mithranon. ―Below-Replacement Fertility in Thailand and its Policy Implications.‖ Journal of Population Research Vol.20, No.1, 2003.
4. Prachuabmoh, Vipan. ―Globalization and Population Issues.‖ In The 16th Asian Parliamentarians' Meeting on Population and Development Reports. Tokyo: AFPPD, UNFPA, and IPPF, 2000.
5. Prachuamoh, Vipan and Napaporn Chayovan. Consequences of Low Fertility and Policy Responses in Thailand. In Low Fertility and Policy Responses to Issues of Aging and Welfare. Seoul: KIHASA and UNFPA, 2000.
6. Chayovan, Napaporn, Sara Peracca, and Vipan Prachuabmoh 2000. Thailand's Economic Crisis and Reproductive Health: A Case Study of Bangkok, Ang Tong and Sri Saket.